Also available in these formats:
This manual provides the administrator the necessary steps to manage Viral Promotions feature in the Marketplace store.
Viral Promotions is a feature that lets you program e-mail based marketing campaigns in which you can send your customers, special offers available by email. This works in conjunction with the Promotions and Code, since it uses the promotion's information (dates, discounts, etc.) for the Viral Promotions. It also works in conjunction with Prices letting you announce to your customers a special price offer.
By the end of this guide, you will learn
How to create a new viral promotion
How to edit a campaign
How to delete a campaign
Click Marketing.
Click Viral Promotions.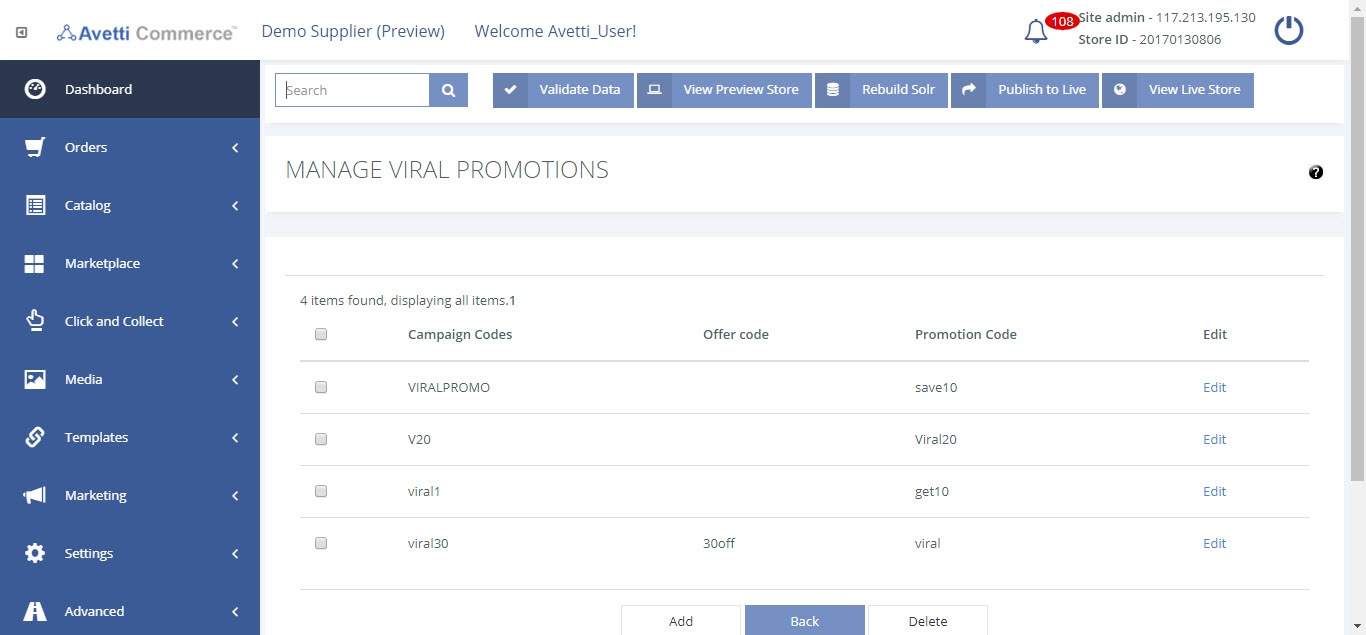 Add Viral Promotion #
Click the Add button.
Enter the details (Refer table 1).
Click "Save" to create a new campaign.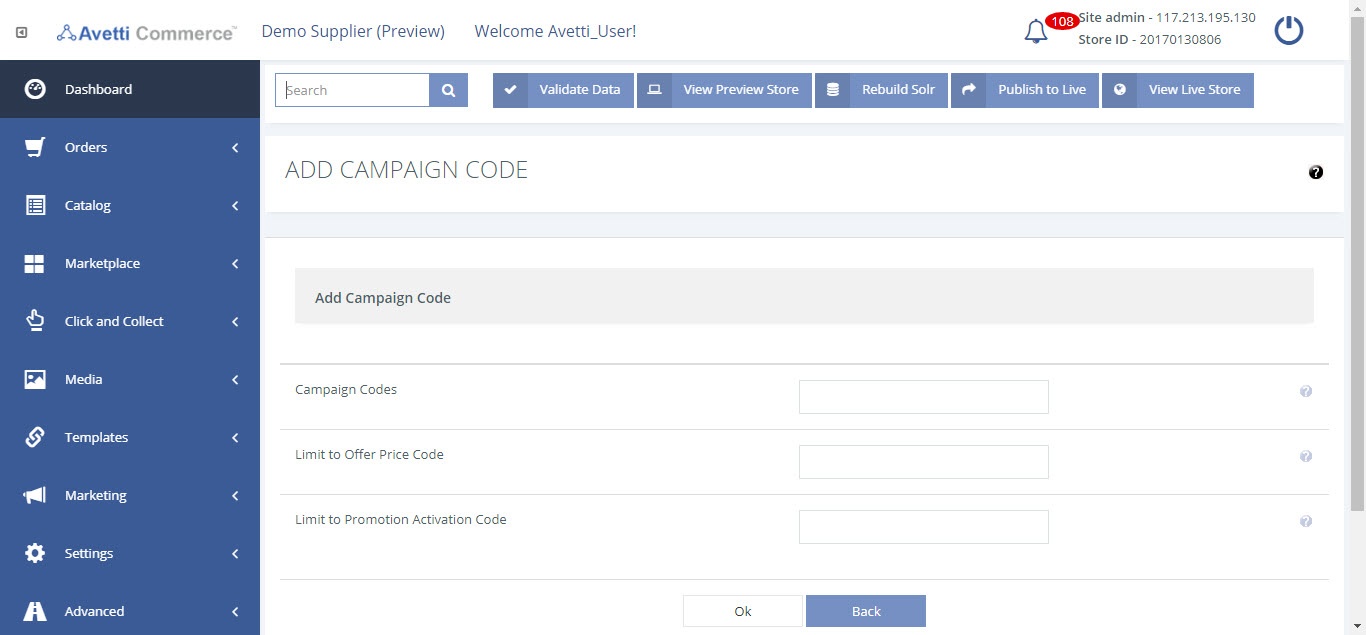 | Field | Description |
| --- | --- |
| Campaign Codes | Type in here a code for this Viral Promotions. This code may be as you like. |
| Offer Price Code | If this Viral Promotions is linked to a special price offer defined with the Prices feature, set the offer code for that price here. This means that whenever the e-mail is sent to your customer, it will be based on a special price offer. For more information regarding prices, read the Prices User Guide. |
| Promotion Activation Code | If this viral promotions is going to be linked to a special promotion defined in Marketing | Promotions and Coupons, type in the Promotion Code in here. This way, the e-mail sent to the customer will use information regarding this special promotion rather than the special price. For more information regarding promotions and coupons, please read the Promotions User GuideNote: It is very important to set at least an Offer Price Code or a Promotion Activation Code. You can set both if you like. This way, whichever is available at the time (meets all requirements) will be sent to the customer as the viral promotions. |
Edit Viral Promotion #
Click on the Edit link corresponding to the promotion to be edited.
Enter the details (Refer table 1).
Click "Save" to update the campaign.
Delete Viral Promotion #
Check the next to the campaign you wish to delete.
Click Delete button.