Also available in these formats:
Reports contain Merchant online store data in a structured manner.
Different Reports can be generated to track the information with respect to inventory, sales, order data, notify me items and popular out of stock items.
The Reports table in the reports page contains the information about different reports that are generated in the particular store which can be downloaded in the form of HTML/PDF/Excel sheet.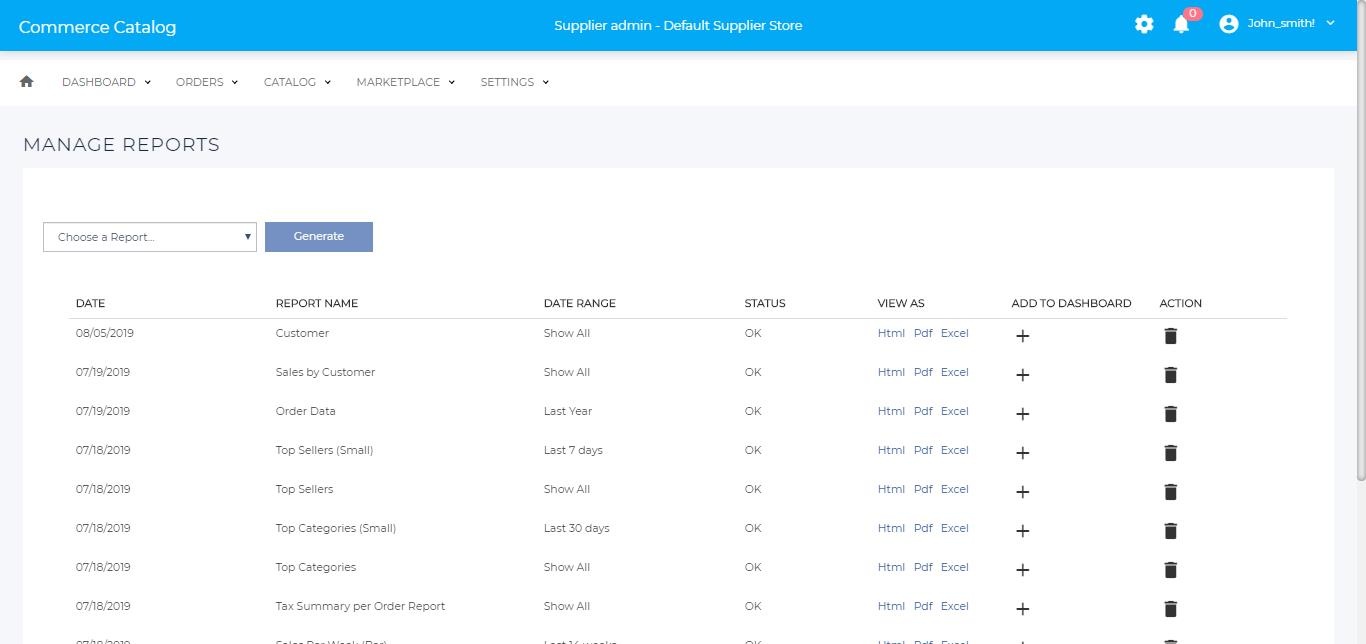 Click Orders.
Click Email State.
The manage Email State page provides a list of all templates on the site, with the option to view each email state message and detailed info, as well as the option to Check Status, Delete Email and Resend Email.
| Type of Report | Description |
| --- | --- |
| Inventory | Gives information about the 'In Stock' value of the items listed by the Merchant. |
| Item Prices | Gives information about the prices of all the items that are listed by the Merchant. |
| Low Inventory | Gives information about the items which have low ''In Stock'' value. |
| Notify Me Items | Gives information about the items which do not have minimum inventory in order to make a purchase. |
| Order Data | Gives information about the orders placed by the customers in the marketplace site. |
| Popular Out of Stock Products | Gives the list of out of stock items which are frequently viewed by the customers. |
| Sales By Category | Gives data about the sales with respect to categories |
| Sales By Date | Gives data about the sales with respect to desired date. |
| Sales By Product | Gives data about the sales with respect to Product. |