This guide provides an administrator brief description about the notifications tab in the merchant store.
Notifications play a vital role for the Merchant to track the customer activities with respect to the items listed from respective Merchant store to the Marketplace site. Whenever an order is placed in the marketplace site irrespective of the supplier, it is notified to administrator.
These notifications can be filtered with respect to title, info and type.
By the end of this guide, you will learn
Types of notifications a merchant can get
To view the notifications
Click Marketplace.
Click Notifications. All the notifications will appear here.
Click the view link corresponding to the notification to know more about the notification.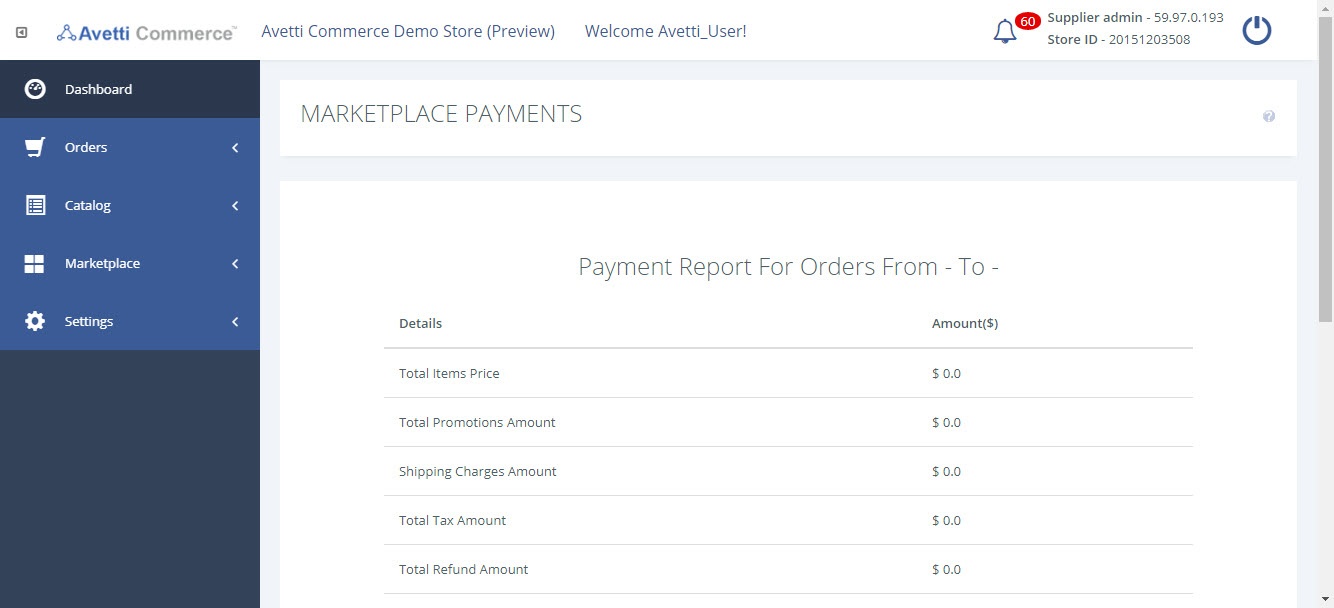 Types of Notifications #
The Merchant will get notified
When the customer places an order in the Marketplace site.
When the customer requests for the returns and if the refund is approved/rejected.
When the customer requests for order cancellation and if the refund is approved/rejected.
When the customer enquires about the product
When the customer contacts Merchant with respect to the placed order.