This document provides the necessary steps to change the user's password.
In order to change the password,
Click Advanced.
Click Change Password.
After entering all information, click Ok to save changes. (Refer table 1 for description of field names)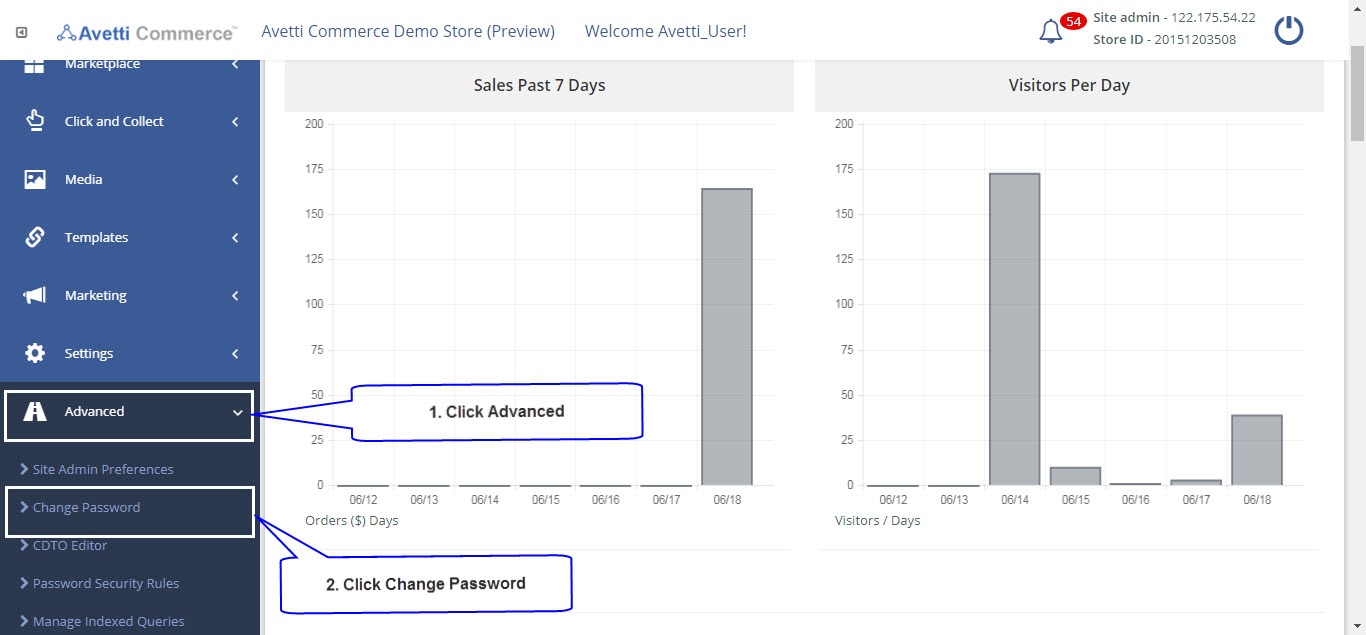 | Field | Description |
| --- | --- |
| User Name | Pulls the current administrator's user name. This field can not be changed as its based off of the user who is logged in |
| Old Password | Enter the current password. |
| New password | Enter the new password. |
| Confirm New password | Enter the same as new password for the password to process. |
Note: The new password must be equal or greater than seven characters and can't be the same as the old password.