This manual provides the administrator the necessary steps to set Sales Area Geolocation feature in the Marketplace store.
By the end of this guide, you will learn
How to create a new viral promotion
How to edit a campaign
How to delete a campaign
Click Marketing.
Click Sales Are Geolocation.
Click Add.
Enter details (Refer table 1).
Click Update and Ok to save the details.
Click edit to edit an existing sales area.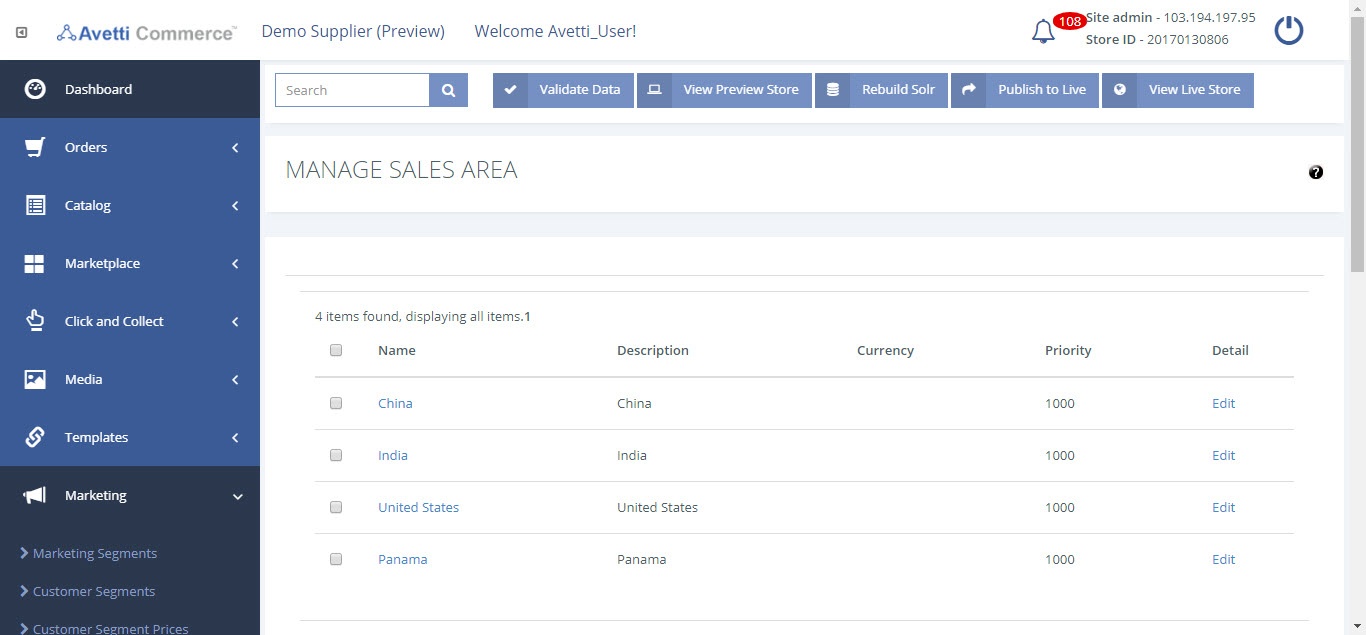 | Field | Description |
| --- | --- |
| Name | Type in the name of the sales area you wish to create or edit. |
| Description | Type in a short description or edit the description of an existing sales area. |
| Currency | Select or change the currency from the drop-down menu to CAD [Canadian Dollar] or USD [US Dollar]. |
| Priority | Type in or modify a number to determine the priority of the sales area. |